Bioreactor (Single-Use) Validation Protocol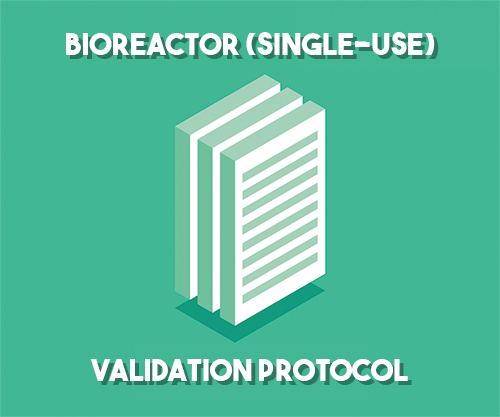 Bioreactor (Single-Use) Validation Protocol
Gain a 6-month access to the Single-Use Bioreactor Validation Protocol* in QualPrime Author. This protocol includes comprehensive, easy-to-follow procedures and test forms for each qualification activity listed in the description below.
Feel free to call us at 415-854-0320 or send a message through our live chat if you have any questions or need assistance.
Click here to learn more about QualPrime Author.
*Applicable to all stirring-type single use bioreactors that has plastic bioprocessing bags mounted on a vessel frame.
Description:
The Bioreactor (Single-Use) protocol contains the following tests:
Installation Qualification:
General Documentation Verification

Major Components Verification

Control System Verification

Software Installation and Configuration Verification

Materials of Construction

Surface Finish Verification

Preventive Maintenance Verification
Operational Qualification:
HMI Verification

Data Entry

Input/ Output Loop Test

PLC-HMI Communication Loss test

Audit Trail Verification

Alarm Verification

Power Failure and Recovery Test

Agitator Operation Test

Recipe Verification

Bioreactor Functional Operation Verification
Performance Qualification: